Friday, September 20, 2013
Livingtru.com | Blu Vells


Debut Album Review: Zendaya!

"Shake It Up" star and "Dancing With The Stars" second place winner, Zendaya Coleman has released her first self-titled album, "Zendaya."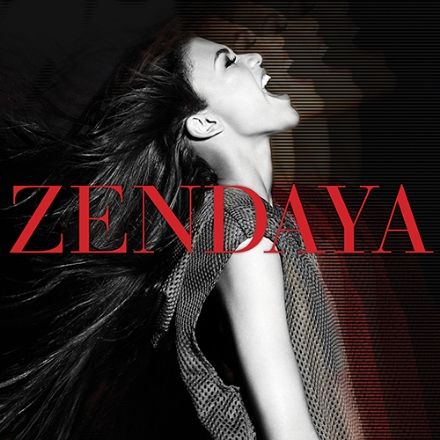 The album was much anticipated by fans in the U.S. and internationally, including her hardcore fan base, the Zswaggers.
Twitter had been all the buzz about Zendaya's upcoming album, and now that it's here the buzz is still going strong with the Zswaggers and new fans leading the way!
LivingTru.com had been following Zendaya since last year when she gave an outstanding performance at the Oakland Art & Soul festival. Now, one year later she is sharing her God-given talents with the release of an album that is sure to keep her in the music game.
Zendaya has blossomed into a young woman before the eyes of millions, and it appears she takes care of business and understands the importance of sharpening her professional skills. With the release of her new album the world will now get a glimpse of how talented she really is. Now with all that said, let's get down to the nitty gritty!

This album isn't your typical bubble gum lollipop list of songs. It has a more grown-up in your face and straight to the heart soulful vibe to it. Take the song "Butterflies," it is a syncopated tune that takes you from zero to sixty within a matter of seconds. The slow thud of the drums builds into a crescendo with the snare leading the way, then boom! Here it comes . . . slow percussion pounding thuds and a rhythmic siren sound that draws you into the slow lingering sultry vocals of Zendaya. What a journey! When listening to this song one can't help but repeat the echoing lyrics 'I don't trust these butterflies . . .'
It is obvious that Zendaya and her producers have put a lot of heart and soul into this album. "Butterlies," "Replay" and "Bottle U Up" are sure to be favorites . . . but then wait a minute! Just when you think the album couldn't be any better here comes "My Baby" with that deliberate funky thumping beat that is the icing on the cake, and the coolest instrumentation that will keep your fingers snapping, your head bobbing and your body imitating the beat. Overall this album is a two thumbs up.

With a hint of sassy under her soft alluring vocals Zendaya is on her way to superstardom, bellissima Z!
For those who haven't had a chance to pick up their copy of "Zendaya" it's not too late! The album can be purchased at iTunes, Amazon.com and retailers near you!


Zendaya's social networks
Twitter
Facebook
Instagram
Zendaya.com

Article By: Blu Vells